September 1st: Tom Daley, Ron Goba, and Keith Nystrom Feature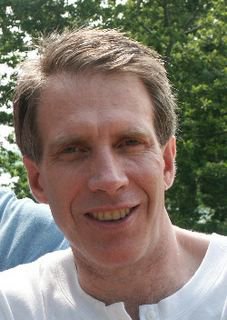 Stone Soup Poetry meets from 8-10 p.m. every Monday at the Out of The Blue Art Gallery at 106 Prospect Street with an open mike sign-up at 7:30 p.m. Making their long-awaited return to Stone Soup will be poet and instructor Tom Daley and Friends of Poetry members Keith Nystrom and Ron Goba.
Tom Daley was a machinist for many years and now teaches poetry writing at the Boston Center for Adult Education in Boston, Massachusetts and poetry and memoir writing at Lexington (MA) Community Education. He is a member of the faculty of the Online School of Poetry and serves on the tutorial faculty of Walnut Hill School for the Arts.

Tom's poetry has been published or is forthcoming in numerous journals, including Harvard Review, Prairie Schooner, Barrow Street, Hacks: The Grub Street Anthology. His manuscript, Shim, was a finalist for the Emily Dickinson First Book Prize and the Brittingham and Pollak Poetry Prizes. His poetry was nominated for inclusion in the anthology, The Best New Poets 2007.

Tom produced and performed in several gala evenings of poetry performance with musical accompaniment, including "The Musician and the Muse" in 2004 and "The Poetry Vaudeville Show" in 2008. He is currently working on plans for "The Many Voices of Emily Dickinson" to be staged on April 3 and 4, 2009 in Cambridge.

Ron Goba is a retired english teacher (a career he began in 1958), a member of Friends of Poetry, and the author of such collections as The Music Box, The Custom of Quoting Someone, and his most recent, Collage As Silkscreen. For several years, he was known as the doorman for the weekly Boston Poetry Slam at the Cantab.

Keith Nystrom first started writing and reading poetry at the Cantab Lounge in Cambridge Massachusetts.He has been published in Defined Providence and Sensations Magazine, and is the co-founder of the small press publishing group Friends of Poetry.He currently workshops poems with Ronald J. Goba, Nathaniel Connors , and Prabakar T. Rajan.

Click here for Tom Daley's page on the Online School of Poetry (with links to his work).

Click here for a sample of Ron Goba's work.

Click here for a sample of Keith Nystrom's work.